Rapid cooling medium sterilizer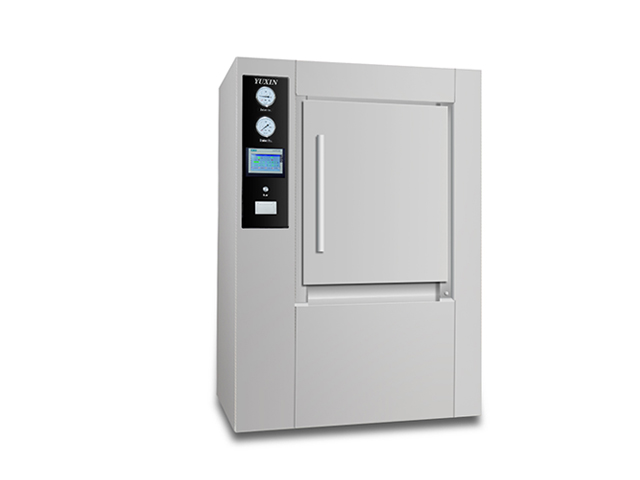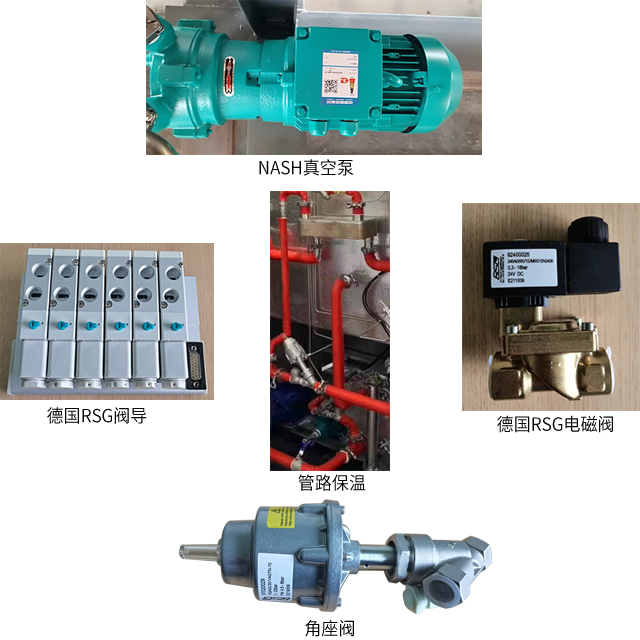 PST series medium sterilizer uses saturated steam as sterilization medium, effectively eliminates indoor cold air through gravity replacement, kills all microorganisms and their buds with high temperature saturated steam, and has reliable sterilization effect, which is the most effective method in physical sterilization method.Widely used in pharmaceutical, biological engineering, medical and health, scientific research and other fields, mainly on liquid, culture medium, tissue culture, waste and other sterilization treatment.
Main performance features
◆ A motorized door structure, featuring a (detachable) toothed block structure, features a motor driving the door up and down.
◆
A dual-door gateway features a pressure safety interlock and a temperature door for the liquid process.
◆
The pneumatic pressure drives the sealing ring to automatically seal. The new high quality and high tearing resistance silicone rubber circular door sealing ring, with special coating treatment on the surface, has better sealing effect and longer service life, and the service life is up to 1500 cycles.
◆
The main structure of sino Pipe is rectangular section, and the European ring stiffener jacket has no flange structure.The sealing groove is welded directly to the annular jacket at both ends.
◆
Control system: Imported Siemens PLC and color touch screen, the whole process automatic program control, automatically display the running process status, temperature, pressure, time and other parameters.
◆
Costing has sterilization procedures such as liquid, culture medium, custom procedure and so on.
◆
Functions to configure a paperless recorder by using a built-in needle printer to print process data in real time.
◆
Bragg intelligent maintenance system :(optional) equipped with a remote monitoring and maintenance module, the device can be remotely monitored and software upgraded on a PC or mobile phone.
◆
Giga pipeline system: Stainless steel sanitary pipes are connected by clamp, and all welds are welded by automatic pipe welder.The main control valves are imported German Angle seat valve and solenoid valve.
◆
Giganotonic liquid cooling system: Equipped with an inner chamber back pressure jacket cooling system, the system allows the temperature of culture medium and liquid to drop below the standard boiling point of 20 ° C in about 30min
◆
Air filter: filtration accuracy 0.22 micron, sterilization rate 99.97%.
Technical parameters
| | | | |
| --- | --- | --- | --- |
| Chamber design pressure | 0.3MPa | Accuracy of temperature | 0.1℃ |
| Jacket design pressure | 0.3MPa | Accuracy of pressure | 0.1KPa |
| Generator design pressure | 1.0 MPa | Sterilization temperature control accuracy | ±1℃ |
| Design tempreture | 150℃ | Temperature uniformity | ±1℃ |
| Maximum operating temperature | 139℃ | Chamber relief valve | 0.28MPa |
| Maximum operating pressure | 0.25MPa | Jacket relief valve | 0.28 MPa |
Rapid cooling medium sterilizer
MODE

Chamber size

volume

Overall dimensions

weight

Steam consumption

Water consumption

POWER

(m3)

Kg

Kg/C

Kg/C

W×H×D

L×W×H

PST-0.25

550×550×850

0.25

1250×1350×1800

750

16

110

380V,50HZ 2KW+(24KW)

PST-0.3

550×550×1000

0.3

1360×1350×1800

800

16

120

380V,50HZ 2KW+(24KW)

PST-0.45

652×690×1000

0.45

1400×1350×1900

850

22

180

380V,50HZ 2KW+(24KW)

PST-0.6

610×910×1200

0.6

1500×1350×1900

1200

35

320

380V,50HZ 3KW+(36KW)

PST-0.8

610×910×1500

0.8

1800×1350×1900

1350

47

400

380V,50HZ 3.5KW(48KW)

PST-1.0

610×910×1800

1

2100×1350×1900

1550

55

500

380V,50HZ 3.5KW(54KW)

PST-1.2

680×1180×1500

1.2

1800×1420×2000

1650

65

600

380V,50HZ 3.5KW(72KW)

PST-1.5

680×1180×1850

1.5

2100×1420×2000

1850

80

750

380V,50HZ 4KW(90KW)

PST-2.0

900×1380×1620

2

1970×1750×2200

2300

106

1000

380V,50HZ 4.5Kw

PST-2.5

900×1380×2050

2.5

2350×1750×2200

2700

132

1250

380V,50HZ 6Kw

PST-3.0

900×1380×2420

3.0

2750×1750×2200

3500

160

1500

380V,50HZ 8Kw

PST-4.0

900×1380×3250

4

3550×1850×2200

4500

190

1750

380V,50HZ 8Kw