Water bath sterilizer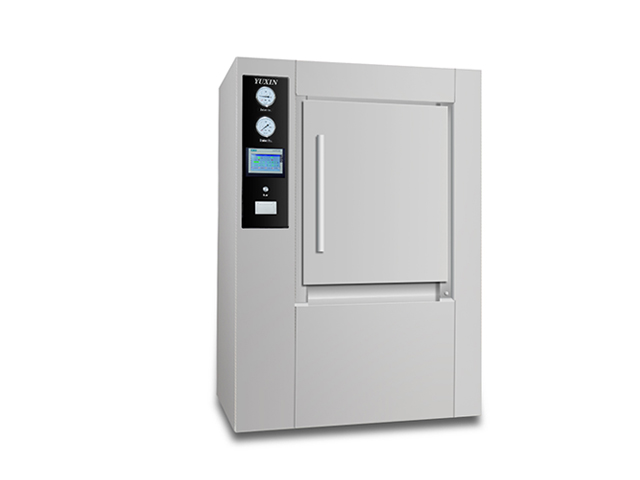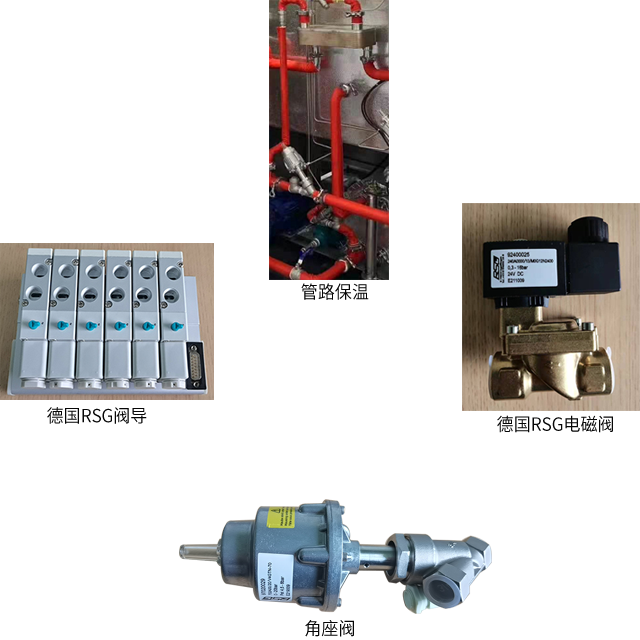 WST series water bath sterilizer uses high temperature circulating water sterilizing medium to heat up, sterilize and cool the articles by spraying, so that the articles to be sterilized are in the state of high temperature and humidity, after a period of heat preservation to achieve the purpose of sterilization.In the process of sterilization sterilization medium in the closed space circulation, effectively prevent secondary pollution, in the process of sterilization to reverse pressure, to avoid bottle explosion, bag explosion.The equipment has wide temperature control range and good temperature uniformity.It is suitable for sterilization of glass bottle, plastic bottle, soft bag liquid and other large infusion products in pharmaceutical industry.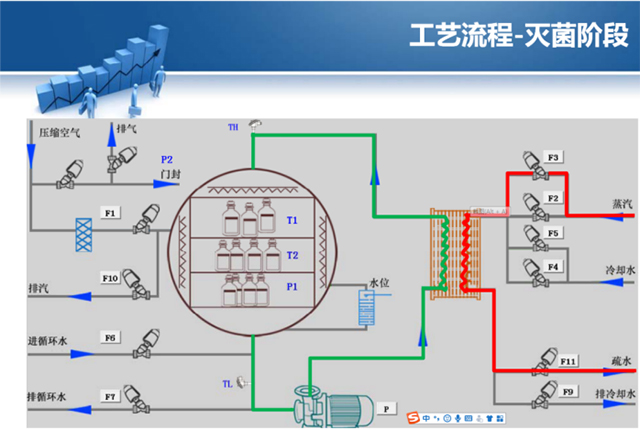 Main performance features:
◆ Motor door structure, (removable) tooth block structure, motor driven up and down.
◆ Double door channel type with pressure safety interlock, liquid program with temperature door safety interlock.
◆ Inflatable pressure driven sealing ring to achieve automatic sealing, the new high quality high tear resistance silicone rubber material circular hollow door sealing ring, the surface of special coating treatment, wear-resistant smooth, with better sealing effect and longer service life, life up to 1500 cycles.
◆ Main structure is rectangular section.The main structure is rectangular section, European ring stiffener jacket structure.The sealing groove is welded directly to the annular jacket at both ends (GETINGE construction).
◆
Control system: imported Siemens programmable controller PLC and color touch screen, the whole process automatic program control, automatic display of running process status, temperature, pressure, time and other parameters.
◆
With plastic bottles, glass bottles, soft bag liquid and custom procedures such as sterilization procedures and other procedures.
◆
Print process data in real time through built-in micro printer, pharmaceutical equipped with a paperless recorder.
◆
Intelligent maintenance system :(optional) equipped with a remote monitoring and maintenance module, you can remotely monitor the device running on a PC or mobile phone and upgrade software.
◆
Pipeline system: stainless steel sanitary pipeline, clamp connection, welding seam all adopt automatic pipe welder welding;Main control valves are imported brand German Angle seat valve and solenoid valve, direct water ring vacuum pump;French DFS large flow pipeline pump, circulation pipeline is equipped with parallel branch pipe without heat exchanger, to ensure the circulation speed of pure water, avoid the problem of temperature difference between upper and lower is too large, to ensure the uniformity of temperature.
Technical parameters
| | | | |
| --- | --- | --- | --- |
| Design pressure | -0.l-0.3MPa | Chamber relief valve | 0.28MPa |
| Design temerture | 150°C | Sterilization temperature control accuracy | ±1℃ |
| Maximum operating temperature | 139°C | Temperature uniformity | ±0.5℃ |
| Maximum operating pressure | 0.25MPa | Accuracy of temperature | 0.1°C |
Water bath sterilizer
MODE

Chamber size

volume

Overall dimensions

weight

Steam consumption

Water consumption

POWER

(m3)

Kg

Kg/C

Kg/C

WXH

D

WST-0.6

610X910

1150

0.6

1470X1440X2110

1250

35

320

380V,50HZ

3KW+(36KW)

WST-0.8

610X910

1500

0.8

1820X1440X2110

1350

47

400

380V,50HZ

3.5KW+(54KW)

WST-1.0

610X910

1800

1

2100X1440X1900

1550

55

500

380V,50HZ

3.5KW

WST-1.2

680X1180

1500

1.2

1840X1490X2130

1650

65

600

380V,50HZ

3.5KW

WST-1.5

680X1180

1900

1.5

2100X1490X2000

1850

80

750

380V,50HZ

4KW

WST-2.0

900X1380

1620

2

1970X1750X2200

2300

106

1000

380V,50HZ

4.5KW

WST-2.5

900X1380

2020

2.5

2350X1750X2200

2700

132

1250

380V,50HZ

6KW

WST-3.0

900X1380

2490

3

2820X1750X2200

3500

170

1850

380V,50HZ

8KW

WST-4.0

900X1380

3250

4

3580X1750X2200

3500

270

2250

380V,50HZ

8KW

WST-6.0

900X1380

3250

6

3580X1750X2200

6000

350

3250

380V,50HZ

8KW