Biosafety sterilizer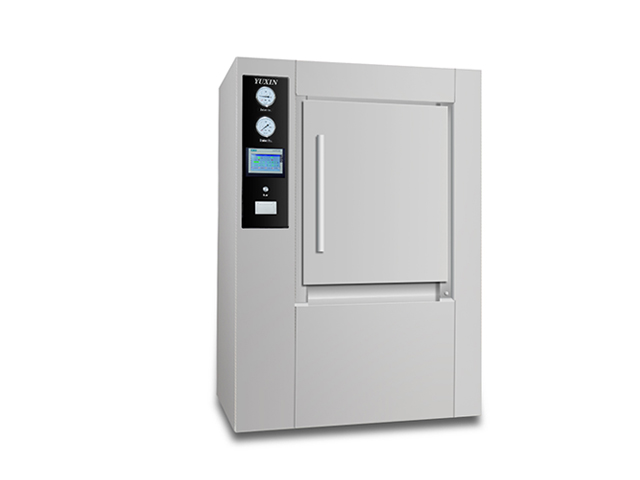 BST series biosafety pulse vacuum sterilizer is one of the high-grade sterilizing equipment series developed and produced by our company according to the latest national requirements for sterilizing equipment. It is a high-grade sterilizing device that fully conforms to the requirements of P3 biological laboratory, and is also an ideal replacement product for hospitals, pharmaceutical, biological engineering and other industries.The sterilizer can be widely used in pharmaceutical, biological engineering, experimental animals and other fields to sterilize sterile clothes, tools, test waste, liquid culture medium and other items.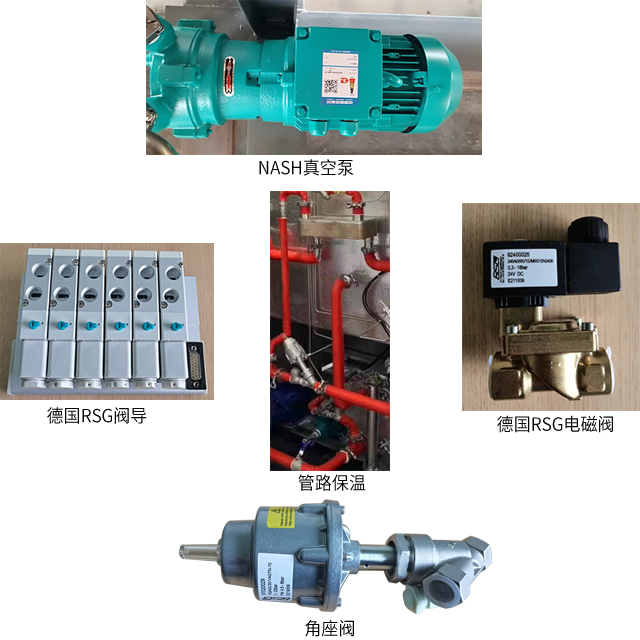 Main performance features
◆ Motor door structure, (removable) tooth block structure, motor driven up and down.
◆ Double door channel type, double door interlocking, with pressure safety interlocking, liquid program with temperature door safety interlocking.
◆ Pneumatic pressure driven sealing ring to achieve automatic sealing, the new high quality high tear resistant silicone rubber circular door sealing ring, the surface of the special coating treatment, wear-resistant smooth, with better sealing effect and longer service life, life up to 1500 cycles.
◆ Main structure is rectangular section, European ring reinforcement jacket without flange structure, sealing groove is directly welded on both ends of the ring jacket, long fatigue life.
◆ Control system: imported Siemens programmable controller PLC and color touch screen, the whole process automatic program control, automatic display of running process status, temperature, pressure, time and other parameters.
◆
Traceability system: it has a communication interface connected with the traceability system and provides a software communication protocol connected with the traceability system.
◆
Has sterilization procedures such as fabric, instrument, cavity instrument, rubber, liquid, culture medium, waste, custom procedure and BD test, vacuum leakage test and other test procedures.
◆
Real-time printing process data through built-in needle printer, equipped with a paperless self-recording instrument.
◆
Intelligent maintenance system :(optional) equipped with a remote monitoring and maintenance module, you can remotely monitor the device running on a PC or mobile phone and upgrade software.
◆
Pipeline system: stainless steel sanitary pipeline, clamp connection, welding seam all adopt automatic pipe welder welding;The main control valves are imported German Angle seat valve and solenoid valve, German NASH direct water ring vacuum pump.
◆
Biosafety system:
Ø Sets a completely closed isolation sealing wall and is welded to the cabin body. The cable and pipeline passing through the sealing wall are sealed with gas sealing structure to ensure strict biological isolation of the double door.
Ø Configures an on-line sterilization device for sewage recovery, which achieves the biosafety aseptic discharge standard.
Ø Configures a steam exhaust hePA filter, with a filter precision of 0.22 micron and a sterilization rate of 99.99%. Ø is equipped with a on-line SIP function to ensure that the discharged gas is sterilized through the HEPA filter.
Ø Has a return air high efficiency filter, the filtering precision is 0.22 micron, the sterilization rate reaches 99.99%, and has the online SIP function
◆
with automatic drainage temperature adjustment system, drainage temperature <60 ℃.
Technical parameters
| | | | |
| --- | --- | --- | --- |
| Chamber design pressure | -0.1/0.3MPa | Accuracy of temperature | 0.1℃ |
| Jacket design pressure | 0.3MPa | Accuracy of pressure | 0.1KPa |
| Generator design pressure | 1.0 MPa | Sterilization temperature control accuracy | ±1℃ |
| Design tempreture | 150℃ | Temperature uniformity | ±1℃ |
| Maximum operating temperature | 139℃ | Negative pressure pulsevacuum | -80 ~0KPa |
| Maximum operating pressure | 0.25MPa | Across the pressure pulsation | -80~80KPa |
| Chamber relief valve | 0.28MPa | Positive pressure pulse | 0 ~ 9 times |
| Jacket relief valve | 0.28 MPa | Maximum vacuum | -96 KPa |
Biosafety sterilizer
MODE

Chamber size

volume

Overall dimensions

weight

Steam consumption

Water consumption

POWER

(m3)

Kg

Kg/C

Kg/C

W×H×D

L×W×H

BST-0.25

550×550×850

0.25

1250×1350×1800

750

16

110

380V,50HZ 2KW+(24KW)

BST-0.3

550×550×1000

0.3

1360×1350×1800

800

16

120

380V,50HZ 2KW+(24KW)

BST-0.45

652×690×1000

0.45

1360×1400×1900

850

22

180

380V,50HZ 2KW+(24KW)

BST-0.6

610×910×1200

0.6

1500×1350×1900

1200

35

320

380V,50HZ 3KW+(36KW)

BST-0.8

610×910×1500

0.8

1800×1350×1900

1350

47

400

380V,50HZ 3.5KW(48KW)

BST-1.0

610×910×1800

1

2100×1350×1900

1550

55

500

380V,50HZ 3.5KW(54KW)

BST-1.2

680×1180×1500

1.2

1800×1420×2000

1650

65

600

380V,50HZ 3.5KW(72KW)

BST-1.5

680×1180×1850

1.5

2100×1420×2000

1850

80

750

380V,50HZ 4KW(90KW)

BST-2.0

900×1380×1620

2

1970×1750×2200

2300

106

1000

380V,50HZ 4.5Kw

BST-2.5

900×1380×2050

2.5

2350×1750×2200

2700

132

1250

380V,50HZ 6Kw

BST-3.0

900×1380×2420

3.0

2750×1750×2200

3500

160

1500

380V,50HZ 8Kw

BST-4.0

900×1380×3250

4

3550×1850×2200

4500

190

1750

380V,50HZ 8Kw